Now Accepting
Welcome
At Dental Works we are committed to providing you with the quality treatment you deserve. This website is designed to help you learn about the office of Dr. Ohannessian and the process of Dental Works. Visit the Services section to learn about the full range of state-of-the-art products and services that we provide to accomplish all of your dental needs including Invisalign, cosmetic and restorative dentistry, family dentistry, dental implants, endodontics and periodontics.
Our Team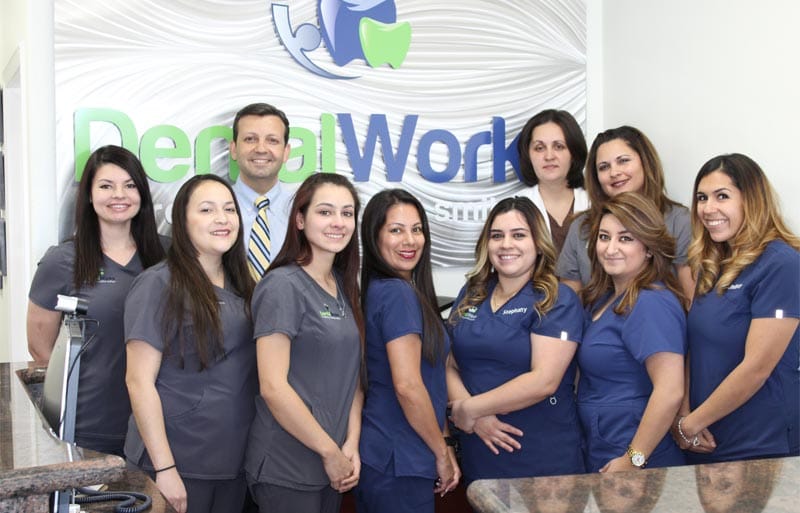 Meet The Doctor
Dr. Manuel Ohannessian
"My love for dentistry stems from a desire to build confidence in my patients by giving them a reason to smile. Being able to positively influence their smile gives me personal gratification; while improving their oral and overall health gives me professional satisfaction." Dr. Manuel Ohannessian is extensively trained at some of the most prestigious dental institutions. He strives to elevate dentistry beyond the typical experience. He began his career at the Lebanese University, School of Sciences in 1988, where he received his undergraduate diploma in Biology. He then obtained his Doctorate of Dental Surgery (DDS) degree from the Lebanese University, School of Dentistry in 1995. Dr. Ohannessian has undertaken several advanced post-graduate courses in a variety of dental fields. He believes that continuing education is an essential part of doing modern dentistry.
The Doctor
The Team
High-Tech Dentistry
Our dental office is geared entirely towards the comfort and benefit of our patients. At Dental Works, we use the latest state-of-the-art dental equipment to allow for the best possible dental treatment while taking the least amount of your time.
Patient Section
Payment Plans
Our mission is to deliver the finest, most cost effective health care treatment available. Following diagnosis, the doctor will advise you of our plan and the cost for treatment. We offer CareCredit and accept Visa, Mastercard, and American Express.
Learn More
What do our patients say?
Request An Appointment
The staff at Dental Works would love to meet you and your family and provide you with the dental care you need and deserve!