The i-CAT 3-D dental scan system is well in advance of any x-ray system. The i-CAT provides 3-D images of the teeth, jaw, sinuses and skull structure in 1/20th of a second with significantly less radiation than a medical CT scan.
The 3-D scans from the i-CAT provide anatomically accurate data and surgical predictability for:
- Implant placement
- Impactions
- TMJ analysis
- Airway assessments
- Panoramics
- Cephalometrics
- Orthodontics
- Orthognathic surgery
The dental piezotome is a dental tool that aids in implant placement, wisdom teeth extraction, and sinus lift procedures. Instead of using a that will cut anything in its path, the piezotome only cuts bone so that it minimizes the risk of the surrounding areas. This tool is extremely precise and allows the doctor to cut with high precision, allowing for a cleaner cut and more precise placement of implants. With the use of the piezotome in implant dentistry, those with delicate bones can still be candidates for implants and surgeries. The ultrasonic pulse replaces the hard chatter of a dental drill and makes this an indispensable tool for any dental office.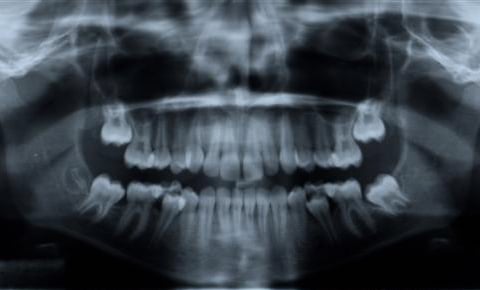 Panoramic x-rays offer patients a complete detailed image of the entire mouth including the teeth, jaw (upper and lower), sinuses, and TMJ.
It provides a complete picture on how everything looks and relates to each other.

No more messy impressions! The CS 3500 intraoral scanner from Carestream Dental puts smarter scanning in your doctor's hands. Whether the practice handles restorative, orthodontic or implant cases, the CS 3500 adapts to their needs by making digital impression capture fast and easy.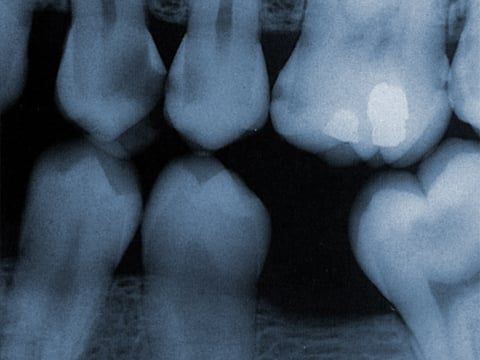 Our office uses the latest in digital x-ray technology. Digital x-rays offer a detailed image of your entire mouth and also offer up to 80% less radiation than traditional film x-rays.
X-rays play an invaluable role in the diagnosis of dental problems, as well as provide a clear picture for a dentist to accurately diagnose and provide the necessary treatment.
We place a small sensor in your mouth. The sensor is connected to a computer by a thin wire. Next, an x-ray beam is sent through your teeth and into the sensor, which records the image of your teeth and sends it to the computer. The sensor can then be repositioned to image other sections of your teeth.
The digital dental x-ray system is more sensitive than dental x-ray film systems, so your exposure to x-rays is cut by as much as 90 percent. The large and color-enhanced images let you see what your dentist sees, so it's easier for you to understand how your dentist will treat your teeth. Your dental checkups take less time, and it's fun to watch this system work! Most patients are amazed.
Our office uses an intra-oral exam in order to allow the patient to see the what the doctor sees at the same time. This allows the patient to understand the issues the doctor is seeing and helps the doctor in discussing treatment plans.
Platelet rich plasma (PRP), a by-product of blood (plasma), is rich in platelets. PRP permits the body to take advantage of the normal healing pathways at a greatly accelerated rate. During the healing process, the body rushes many cells and cell-types to the wound in order to initiate the healing process. One of those cell types is platelets. Platelets perform many functions, including formation of a blood clot and release of growth factors into the wound. These growth factors function is to assist the body in repairing itself by stimulating stem cells to regenerate new tissue. The more growth factors released into the wound, the faster the healing. PRP promotes healing in bone grafting for dental implants, onlay and inlay grafts, sinus lift procedures, ridge augmentation procedures, and closure of cleft, lip, palate defects, repair of bone defects creating by removal of teeth or small cysts, and the repair of fistulas between the sinus cavity and mouth. This is of great significance to the surgeon who places dental implants. By adding PRP your implant surgeon can now grow bone more predictably and faster than ever before.

Advantages of PRP
1. PRP is a by-product of the patient's own blood; therefore, disease transmission is not an issue.
2. PRP can be generated in the convenience of your doctor's office as a outpatient surgical procedure.
3. PRP promotes faster tissue regeneration.
4. Since PRP harvesting is done with only 55cc of blood in the doctor's office, the patient need not incur the expense of the harvesting procedure in hospital or at the blood bank.

Frequently Asked Questions PRP
Q: Is PRP safe?
A: Yes. During the outpatient surgical procedure a small amount of your own blood is drawn out via the IV. This blood is then placed in the PRP centrifuge machine and spun down. In less than 15 minutes, the PRP is formed and ready to use.

Q: Is PRP be used in all bone grafting cases?
A: Not necessarily, however, as with most cases the application of PRP to a graft will increase the final amount of bone present in addition to making the wound heal faster and more efficiently.
Our office uses a soft tissue laser to treat soft tissue problems and other gum related diseases. This laser allows us to painlessly treat problems such as periodontitis and perform advanced procedures such as gum grafts with minimal invasion.
We provide our patients with the luxury of Ultrasonic Scaling. It is more comfortable for patients and allows for the scaling process to be completed faster than having to 'scrape' tooth surfaces like the conventional scaling process.
A cavitron is a dental tool that uses high frequency sound waves to clean teeth. These high frequency sound waves remove plaque, tartar, and bacteria from your teeth and gums. Water is then used to flush it all away leaving your teeth clean.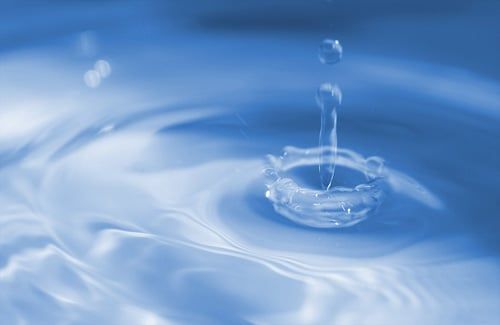 Instead of using tap water, our office uses distilled water to protect our patients from germs and contamination.
Our office utilizes a computer system to organize your appointment information, health and dental records, etc. instead of paper forms.
SideKick Patient Education
We use the latest in patient education to educate our patients in their oral health, treatment recommendations, and treatment alternatives.
We use a powerful autoclave to sterilize equipment and dental instruments. This helps to safeguard against germs and contamination.
Request An Appointment
The staff at Dental Works would love to meet you and your family and provide you with the dental care you need and deserve!