This month, we are offering our patients dental crowns for just $799!*Limit 2 crowns
Why A Dental Crown?:
If your smile is in need of a makeover, crowns can provide predictable results. Crowns can give an unattractive tooth back its beautiful shape and color. For smaller or worn down teeth, a crown can restore the natural size of the old tooth. A crown can replace either part of or the tooth's entire structure. For procedures requiring only the areas visible from the outside, a veneer may be an alternative option.
A Little Bit About Crowns:
A crown is sometimes termed a "cap" or "jacket." A crown will restore a large filling or a cracked tooth to its original size, shape and tooth color. A crown may be recommended after root canal therapy has been completed, as the tooth tends to become brittle and is more likely to fracture. A crown can strengthen and protect the remaining tooth structure and improves the appearance of your teeth. With the advances in technology, we now have the ability to make ceramic crowns with no metal.
Types of Crowns:
Porcelain outer surface with a metal base crown
Pure porcelain or composite crown
All metal crown, which is usually gold
★★★★★
"Dr. O is a great dentist. He is very thorough on explaining his procedures and has a comforting persona that adheres to his commitment in having a great practice. No one compares to the proffessionalism and commitment that Dr. O provides for his patients. I highly recommend Dr. O's office to anyone and everyone."
Whether you are after size, shape, or tooth color, a dental crown can be the way to go! Dr. Ohannessian, your Banning crown dentist will explain your crown options and answer your questions.
Contact Our Office
To take advantage of this amazing $799 dental crown special offer!Limited to 2 crowns per person
We Believe: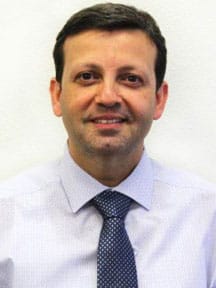 Our mission is to deliver the finest, most cost effective health care treatment available. Following diagnosis, the doctor will advise you of our plan and the cost for treatment. Our dental office is geared entirely towards the comfort and benefit of our patients. At Dental Works, we use the latest state-of-the-art dental equipment to allow for the best possible dental treatment while taking the least amount of your time.
Don't miss out! If you or a loved one are in need of a dental crown, contact us today!
---
Our Office
Address
6350 W. Ramsey Street, Suite A
Banning, CA 92220

Phone

Office Hours
Office Tour