This month, we are offering our NEW PATIENTS a dental implant special offer for just $999!*Initial consultation included. Abutment & crown not included
Originally $1,599!
Why Dental Implants?:
It is critically important to replace missing teeth. Eating and chewing with missing teeth can sabotage your bite and lead to incessant discomfort. Missing teeth can give rise to a mouth rearrangement that often results in facial changes that look decrepit. If a tooth is missing or has been extracted for any reason, a single implant can be used to replace the missing tooth. This method of tooth replacement looks and feels like natural teeth.
A Little Bit About Implants:
An implant is a titanium "root" which can be placed into the jawbone. Once integrated with your bone, the implant can be used to support a crown, a bridge, or secure a complete denture. Dental implants may be used to eliminate partial plates and dentures. The success rates for dental implants are extremely high which is due in part to the fact that root-form implants are made of a bio-compatible material, titanium.
Benefits Of Implants:
Restored self-esteem and renewed self-confidence
Improved appearance
Remove the embarrassment factor
Your smile is improved when replacement teeth look more like natural teeth
Your eating habits will improve
Messy and potentially toxic adhesives used to hold dentures in place are eliminated
Unsightly destructive metal clasps common with partial dentures, are now non-existent
Convenient oral hygiene
*Abutment and crown not included
★★★★★
"Dr. O is a great dentist. He is very thorough on explaining his procedures and has a comforting persona that adheres to his commitment in having a great practice. No one compares or comes close to the professionalism and commitment that Dr. O provides for his patients. I highly recommend Dr. O's office to anyone and everyone!"
If you are missing a tooth for whatever reason, we can help! Dental implants act and feel like natural teeth. The success rates for dental implants are extremely high due to biocompatible material, titanium.
Contact Our Office
To take advantage of this amazing $999 New Patient Implant Special!*Initial consultation included. Not valid with any other offer. Coupon must be present in order to redeem. Abutment and crown not included in special
We Believe: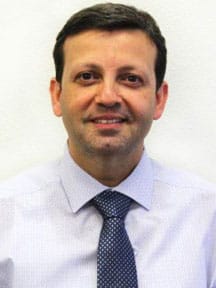 Our mission is to deliver the finest, most cost effective health care treatment available. Following diagnosis, the doctor will advise you of our plan and the cost for treatment. Our dental office is geared entirely towards the comfort and benefit of our patients. At Dental Works, we use the latest state-of-the-art dental equipment to allow for the best possible dental treatment while taking the least amount of your time. Our office prioritizes both the health and beauty of your smile, complete care, inside and out.
Don't miss out! If you or a loved one are in need of a dental implant, contact us today!*Not valid with any other offers. Must present coupon in order to redeem. Abutment & crown not included
---
Our Office
Address
6350 W. Ramsey Street, Suite A
Banning, CA 92220

Phone

Office Hours
Office Tour